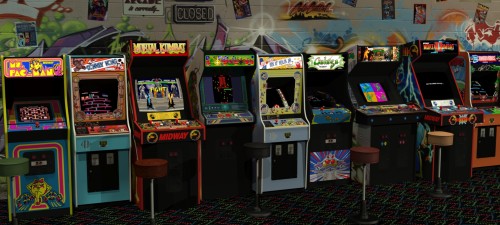 So here we go. Sit down, strap in and watch the beast come to life. (Oh yeah, that's not a typo in the title)
Now isn't she a real beauty? All the planning, failing, cutting and screwing paid off. My very own Raspberry Pi power Cocktail Arcade Cab lives! There were certainly moments where it looked like the whole thing would fail harder than a new Formula 1 Qualifying format, but somehow we pulled it off.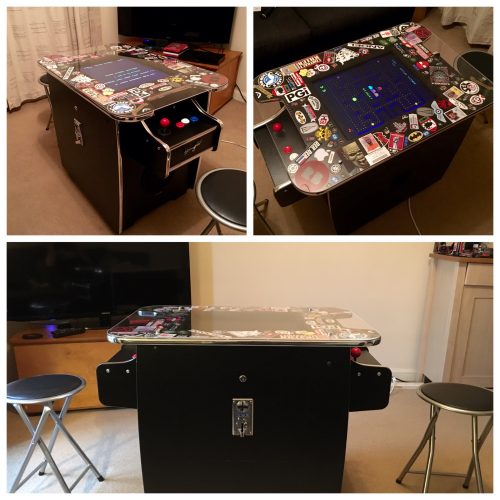 Now I concede that it is not original hardware. That said there is still something oh so satisfying about sitting opposite your mates, with a beer on the top and your joystick in hand – Perfection.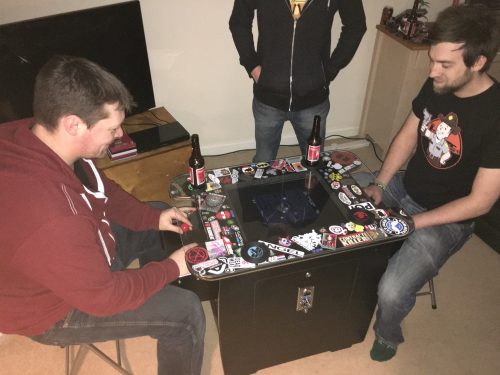 I have to be honest here and admit that the costs did spiral a tad over budget. The materials came to a little more than expected and I had the expense of all the fuck-ups during its early life. Overall though it came in well under the cost of buying a pre built one online and was way more rewarding.
I have to thank all who contributed to making yet another one of my childish ideas a reality. Thanks to the men of the UCHG for all the assistance leading up and including the build. To everyone who listened, acted interested, provided tools, space and inspiration – Thank you. I wont list you all here, you know who you are.
All that is left for me to do now is a find a way of knocking Steve and Fen off the Juno First leader board and take my rightful place at the top. It's my God damn machine!