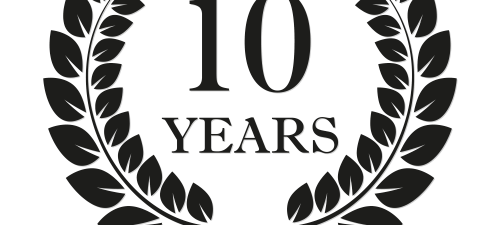 Happy New Year! Here it is, 2018. A significant year for us at the UCHG as it marks 10 years since our inception. Let me say that again. 10 years. A Decade!
From our humble beginnings as nothing more than a list of games jotted down in the back of a satirical "Hit List"* to the present day – a lot has changed. Not only do we now look and feel older, the games we play and how we play them has evolved. Our spare time may have reduced but our love of the classics most certainly has not. It is true that in this new world of adult living we get together less for the purpose of completing a retro game on its original hardware. We no longer sit around drinking cider and talking about the old favourites with a mic and video recorder in hand. Life has moved on.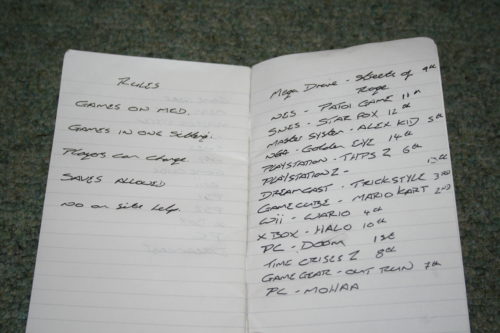 It is the natural way of things like this. The UCHG was never intended to be anything more than 4 good friends taking a seat on a sofa and enjoying all that the rich history of gaming has to offer – And enjoy it we most certainly did. The UCHG is not a job or a task to be completed on a schedule. The content is born out of actual play time, be it as a group or as individuals. That said the absence of content over the last year should not be interpreted as a lack of gaming. The gaming has continued, we have just not had occasion to share it with the world, choosing to make the best of our now scarce time levelling up and getting high scores.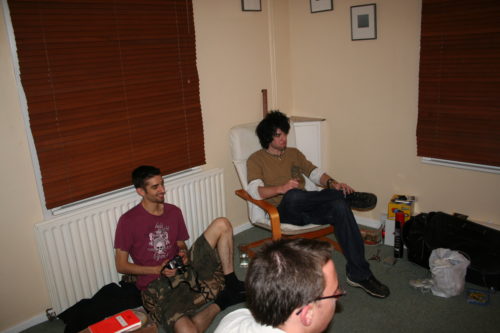 It is undeniable that we are entering into a period of our collective lives where this trend of having less and less spare time will likely increase rather than improve. Arcade machines have been consigned to a spell in storage as living space becomes more of a premium. Consoles are gathering dust on the shelves and facing competition from the hordes of mini consoles that are now all the rage. But this is not the end. Fear not as we enter this period of retro gaming hibernation, we will resurface and we will continue to game. New spaces to host LANs will be found, the arcade machines will be dusted down and when the SNES mini inevitably breaks, its predecessor will be on hand to show the young upstart how it is done.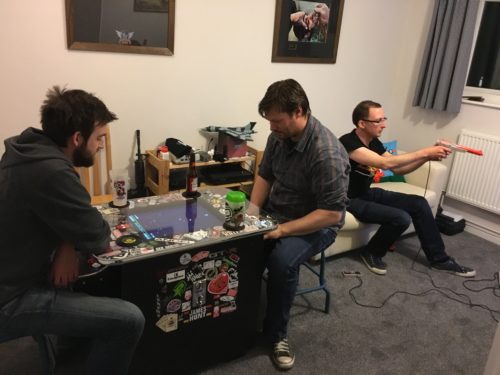 So please, as the fog of war from our 8-bit recession closes in, come and join us as we bask in the warmth of our CRT monitors. Let us reminisce, explore and celebrate a Decade of the UCHG!
*It is not satirical, he still has it and woe betide anyone unlucky enough to feature on it.